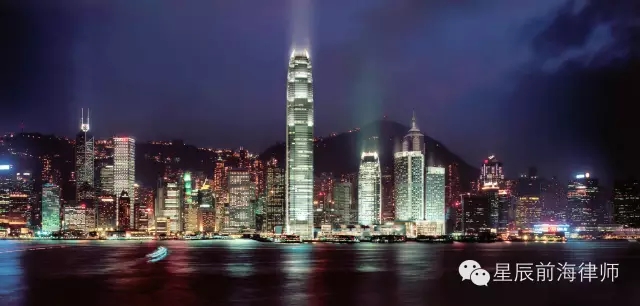 香港是一個充滿活力的城市,也是通向中國內地的主要門戶城市。本文為你介紹香港的政府架構、語文等各方面的概況。
Hong Kong is a vibrant city, and a major gateway to China. This paper will give you the facts about Hong Kong – from the form of government to the languages used.
政府 Government
香港是中華人民共和國成立的特別行政區。香港自1842年開始由英國統治,至1997年,中國政府按照「一國兩制」的原則對香港恢復行使主權。根據《基本法》規定,香港目前的政治制度將會維持五十年不變,以公正的法治精神和獨立的司法機構維持香港市民的權利和自由。
· 政府首長:行政長官
· 政府內閣:行政會議
· 立法機關:立法會(共70個議席)
· 最高上訴法院:終審法院
Hong Kong is a Special Administrative Region of the People's Republic of China. Following British rule from 1842 to 1997, China assumed sovereignty under the 'one country, two systems' principle. The Hong Kong Special Administrative Region's constitutional document, the Basic Law, ensures that the current political situation will remain in effect for 50 years. The rights and freedoms of people in Hong Kong are based on the impartial rule of law and an independent judiciary.

• Head of Government: Chief Executive

• Cabinet: Executive Council

• Legislature: Legislative Council, 70 seats

• Highest Court: Court of Final Appeal
經濟 Economy
香港的經濟素以自由貿易、低稅率和最少政府干預見稱。香港在全球貿易經濟體系中排行8,最主要的貿易夥伴是中國內地。香港的經濟以服務業為主,與內地和亞太區其他地方的聯繫尤其密切。
· 法定貨幣:港元
· 本地生產總值:21,446億港元(2014年)
· 人均本地生產總值:310,113港元(2014年)
· 本地生產總值實質增長:+3.7%(2014年)
· 勞動人口:388.6萬(2014年)
Hong Kong's economy is characterised by free trade, low taxation and minimum government intervention. It is the world's 8th largest trading economy, with the mainland of China as its most significant trading partner. Hong Kong is also a major service economy, with particularly strong links to mainland China and the rest of the Asia-Pacific region.

• Currency: Hong Kong dollar

• GDP: HK$2,144.6 billion (2014)

• GDP per capita: HK$310,113 (2014)

• Real GDP growth: +3.7% (2014)

• Labour force: 3.886 million (2014)
公眾假日 Public Holidays
香港有兩類公眾假日,分別是法定假日和公眾假期。法定假日是《僱傭條例》規定必須給予所有僱員的假日,而公眾假期則包括每個星期日、所有法定假日和另外5個假日。
· 工作周:星期一至星期六
· 法定假日:12日
· 公眾假期:17日(包括 12 個法定假日在內)
Hong Kong provides two types of public holidays: statutory and general holidays. Statutory holidays are mandated under the Employment Ordinance and must be provided to all employees. General holidays include every Sunday, all statutory holidays and an additional 5 holidays.

• Working week: Monday to Saturday

• Statutory holidays: 12

• General holidays: 17 (including the 12 statutory holidays)
地理 Geography
香港位處中國的東南端,由香港島、大嶼山、九龍半島以及新界(包括262個離島)組成。位於香港島和九龍半島之間的維多利亞港,是舉世知名的深水海港。
· 總面積:1 104 平方公里
· 已發展土地:少於25%
· 郊野公園及自然保護區:40%
At the south-eastern tip ofChina, Hong Kong covers Hong Kong Island, Lantau Island, the Kowloon Peninsulaand the New Territories, including 262 outlying islands. Between Hong KongIsland and the Kowloon Peninsula lies Victoria Harbour, one of the world's mostrenowned deep-water harbours.

· Total area: 1 104 squarekilometres

· Land developed: less than 25%

· Country parks and naturereserves: 40%
氣候 Climate
香港屬於亞熱帶氣候,冬季氣溫可降至攝氏10度以下,夏季氣溫則升至攝氏31度以上。香港的秋季天氣晴朗,和暖乾爽;冬季天氣稍冷而且乾燥;春夏兩季則天氣炎熱,潮濕多雨。
· 平均全年雨量:2 638.3毫米
· 雨量最多月份:5月
· 雨量最少月份:1月
Hong Kong's climate issub-tropical, with temperatures dropping below 10 degrees Celsius in winter andexceeding 31 degrees Celsius in summer. It is warm, sunny and dry in autumn,cool and dry in winter, and hot, humid and rainy from spring to summer.

· Average annual rainfall: 2638.3mm

· Wettest months: May

· Driest months: January
人口 Population
香港在2014年約有724萬人口,其中絕大部分為華裔人士,外籍人士佔 8%。
· 人口密度(每平方公里):6 650人
· 粗略出生率(每千人): 8.6人
· 華裔人士佔人口比例:91%
· 其他國籍人士主要為:
· 菲律賓人(共168 850人)
· 印尼人(共165 170人)
· 印度人(共28 920人)。
Hong Kong's population was approximately 7.24 million in 2014. People of Chinese descent comprise the vast majority of the population, with foreign nationals comprising 8%.

• Population density: 6 650 people per square kilometre

• Crude birth rate: 8.6 per 1000

• Percentage of population Chinese descent: 91%

• Other significant national groups

• Philippines (168 850 total)

• Indonesia (165 170 total)

• India (28 920 total).
語文 Language
香港的法定語文是中文和英文。在政府部門以及法律界、專業人士和商界之中,英文是廣泛採用的語文。在許多於香港營商或到內地和台灣經商的企業中,精通英語、廣東話和普通話的三語人才都擔任重要職位。
按慣用語言劃分的人口比例:
· 廣東話:89.5%
· 普通話:1.38%
· 其他中國方言:4.02%
· 英語:3.5%
· 其他語言:1.57%
Chinese and English are the official languages of Hong Kong. English is widely used in the Government and by the legal, professional and business sectors. Trilingual professionals who speak English, Cantonese and Putonghua play a vital role in the numerous enterprises trading in Hong Kong or doing business with mainland China and Taiwan.

• Cantonese speakers: 89.5% of population

• Putonghua speakers: 1.38% of population

• Other Chinese dialect speakers: 4.02% of population

• English speakers: 3.5% of population

• Other language speakers: 1.57% of population