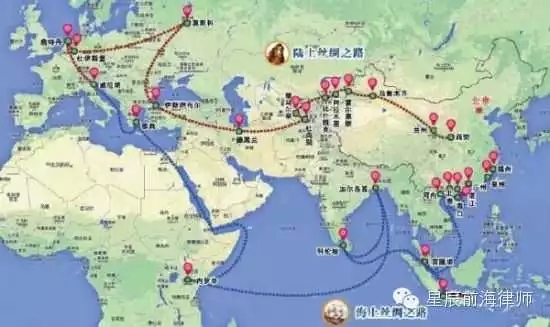 當今世界正發生複雜深刻的變化,國際金融危機深層次影響繼續顯現,世界經濟緩慢復蘇、發展分化,國際投資貿易格局和多邊投資貿易規則醞釀深刻調整,各國面臨的發展問題依然嚴峻。共建"一帶一路"順應世界多極化、經濟全球化、文化多樣化、社會資訊化的潮流,秉持開放的區域合作精神,致力於維護全球自由貿易體系和開放型世界經濟。共建"一帶一路"旨在促進經濟要素有序自由流動、資源高效配置和市場深度融合,推動沿線各國實現經濟政策協調,開展更大範圍、更高水準、更深層次的區域合作,共同打造開放、包容、均衡、普惠的區域經濟合作架構。共建"一帶一路"符合國際社會的根本利益,彰顯人類社會共同理想和美好追求,是國際合作以及全球治理新模式的積極探索,將為世界和平發展增添新的正能量。
Complex and profound changes are taking place in the world. The underlying impact of the international financial crisis keeps emerging; the world economy is recovering slowly, and global development is uneven; the international trade and investment landscape and rules for multilateral trade and investment are undergoing major adjustments; and countries still face big challenges to their development. The initiative to jointly build the Belt and Road, embracing the trend toward a multipolar world, economic globalization, cultural diversity and greater IT application, is designed to uphold the global free trade regime and the open world economy in the spirit of open regional cooperation. It is aimed at promoting orderly and free flow of economic factors, highly efficient allocation of resources and deep integration of markets; encouraging the countries along the Belt and Road to achieve economic policy coordination and carry out broader and more in-depth regional cooperation of higher standards; and jointly creating an open, inclusive and balanced regional economic cooperation architecture that benefits all. Jointly building the Belt and Road is in the interests of the world community. Reflecting the common ideals and pursuit of human societies, it is a positive endeavor to seek new models of international cooperation and global governance, and will inject new positive energy into world peace and development.
共建"一帶一路"致力於亞歐非大陸及附近海洋的互聯互通,建立和加強沿線各國互聯互通夥伴關係,構建全方位、多層次、複合型的互聯互通網路,實現沿線各國多元、自主、平衡、可持續的發展。"一帶一路"的互聯互通項目將推動沿線各國發展戰略的對接與耦合,發掘區域內市場的潛力,促進投資和消費,創造需求和就業,增進沿線各國人民的人文交流與文明互鑒,讓各國人民相逢相知、互信互敬,共用和諧、安寧、富裕的生活。
The Belt and Road Initiative aims to promote the connectivity of Asian, European and African continents and their adjacent seas, establish and strengthen partnerships among the countries along the Belt and Road, set up all-dimensional, multitiered and composite connectivity networks, and realize diversified, independent, balanced and sustainable development in these countries. The connectivity projects of the Initiative will help align and coordinate the development strategies of the countries along the Belt and Road, tap market potential in this region, promote investment and consumption, create demands and job opportunities, enhance people-to-people and cultural exchanges, and mutual learning among the peoples of the relevant countries, and enable them to understand, trust and respect each other and live in harmony, peace and prosperity.
當前,中國經濟和世界經濟高度關聯。中國將一以貫之地堅持對外開放的基本國策,構建全方位開放新格局,深度融入世界經濟體系。推進"一帶一路"建設既是中國擴大和深化對外開放的需要,也是加強和亞歐非及世界各國互利合作的需要,中國願意在力所能及的範圍內承擔更多責任義務,為人類和平發展作出更大的貢獻。
China's economy is closely connected with the world economy. China will stay committed to the basic policy of opening-up, build a new pattern of all-around opening-up, and integrate itself deeper into the world economic system. The Initiative will enable China to further expand and deepen its opening-up, and to strengthen its mutually beneficial cooperation with countries in Asia, Europe and Africa and the rest of the world. China is committed to shouldering more responsibilities and obligations within its capabilities, and making greater contributions to the peace and development of mankind.